edmail2archive – electronic archiving by e-mail
Want to know more?
Why not get in touch with us right away?
The on-line archive for electronic archiving via e-mail
Are you getting more and more electronic invoices? Archive them with edmail2archive, and in no time at all you'll have all your electronic invoices stored securely in a single centralised location!
Save all your important documents with edmail2archive, such as contracts, insurance policies, a copy of your passport, driving-licence etc. in your on-line archive and retrieve them as required round the clock via the Internet.
Your data are stored in our data centre for at least 7 to 10 years and are thus protected against fire, theft, accidental deletion and hardware failure – you can't get more secure than that!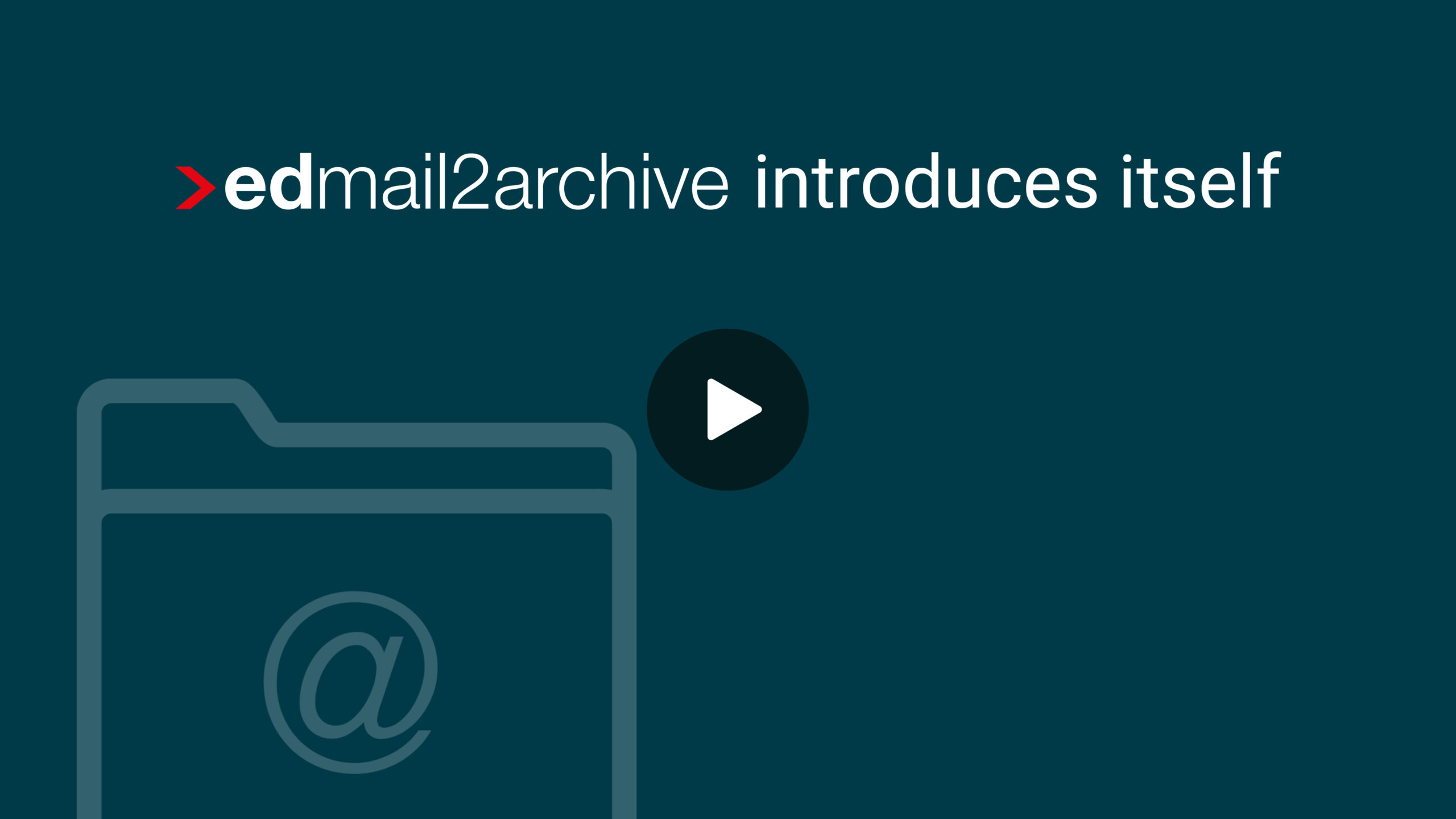 Archiving that's simple as sending an e-mail
Just have your suppliers send you their electronic invoices as usual, but give them the e-mail address of your personal archive. That way, your electronic invoices land automatically in your archive. Of course, you can also send documents to your archive by e-mail yourself. We keep the e-mail with all its attachments in our high-performance data centre for you – for as long as you like.
You can retrieve your archived data at any time conveniently via an encrypted Internet connection.
No further software installation necessary – it just couldn't be simpler!
archiving via e-mail
low cost
round-the-clock access worldwide
If you don't want to send sensitive documents such as your balance sheet by e-mail, no problem! Just use the upload function in your archive!
As safe as a safe
Your data are archived with multiple mirroring in our own data centres in Germany and are thus protected against loss – guaranteed!
As an IT enterprise with over 50 years of experience in Europe, it goes without saying that we comply with the stringent European data protection laws.
Measures such as early smoke detection apparatus with a fully automatic nitrogen extinguishing system, alarm-protected monitoring of the building, redundant air-conditioning, emergency power supply with diesel generators and 24-hour monitoring of hardware and software, your data are as safe with us as they would be in a strongroom!
And of course, edmail2archive also complies with all the statutory regulations for audit-compliant long-term electronic archiving.
guaranteed and secure for the statutory period over which documentation is required to be preserved, or longer
redundant storage in the high-performance data centre
the data stay in Europe
Inexpensive archiving solution
For edmail2archive you don't need any other hardware or software, so you don't incur any major purchase costs.
Dispense with printouts and the filing and physical storage of your important documents – that reduces your overall costs and leaves you more time for other things.
The fact that you can find and retrieve your archived documents in just seconds also saves you time and money and is easier on your nerves.
One thing is for sure: the certainty that in an emergency you can retrieve the documents you urgently need at any time and anywhere in the world is priceless.